I love Disney and along with Disney, I love Disney Pin Trading and enamel pins. Enamel pins are super cute, small and can be collected, displayed and traded. They also make great decoration for bags, denim jackets and even home spaces.
I first got into pin trading at Disney World with my wife, since then we have a small, moderate collection of pins we love and enjoy. But we have had number of problems knowing how to display them and be able to enjoy them.
We tried corkboards which got old, tired or just didn't look as nice as we wanted and so we searched for new and exciting ways to display our pins.
DIY Embroidery Hoop Pin Disney
Tools & Equipment
Embroidery Hoop – pick the size you prefer
Embroidery Thread in your choice of colour(s)
Calico Or Fabric of Choice
Medium/Heavy Weight Interfacing
Scissors
Fabric Marking Tool
Ribbon roughly 20cm long
For more recommendations on tools check out my resources page.
Step One
Before you start make sure that your fabric has been ironed and are nice and flat.
Step Two
Lay out your fabric and draw with a pencil, pen or chalk pen onto the fabric around your embroidery hoop. This can be done of the front or back, preferably the wrong side of the fabric to hide any pen marks.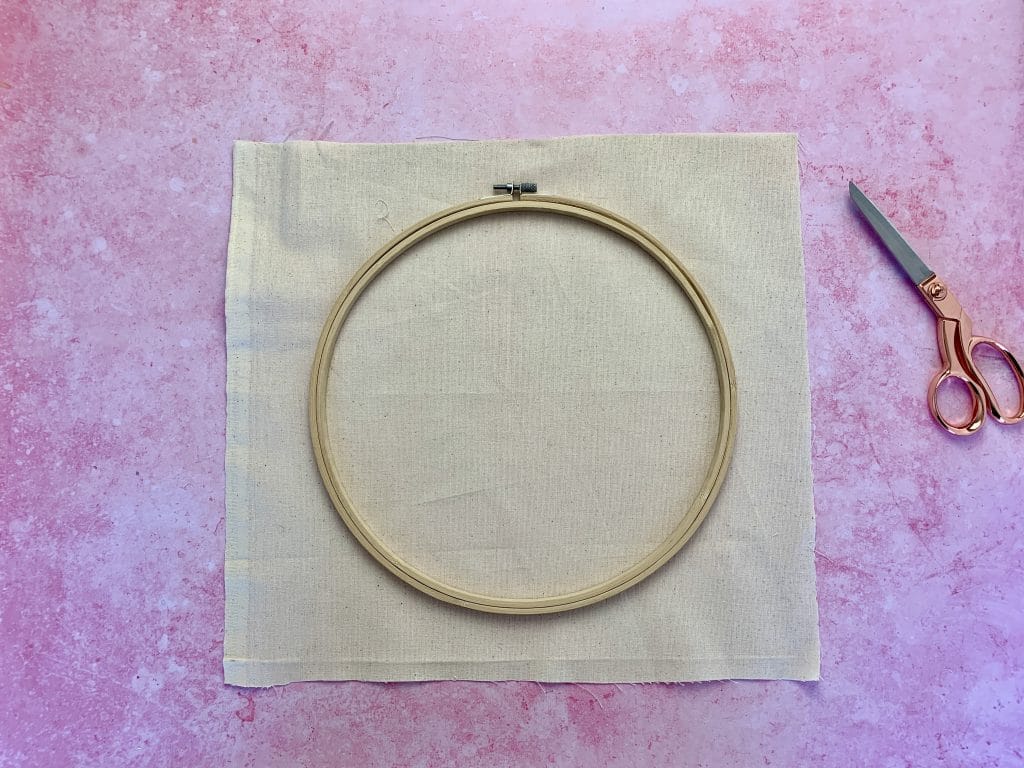 Make sure you leave a perimeter of roughly 1 inch around your drawn line.
Once you have drawn around your embroidery hoop take a ruler or tape measure to measure an added 1 inch to the drawn circle. Mark with your fabric marking tool ready to cut out.
Step Three
Create a second circle in your interfacing, once cut out iron together your interfacing and fabric pieces.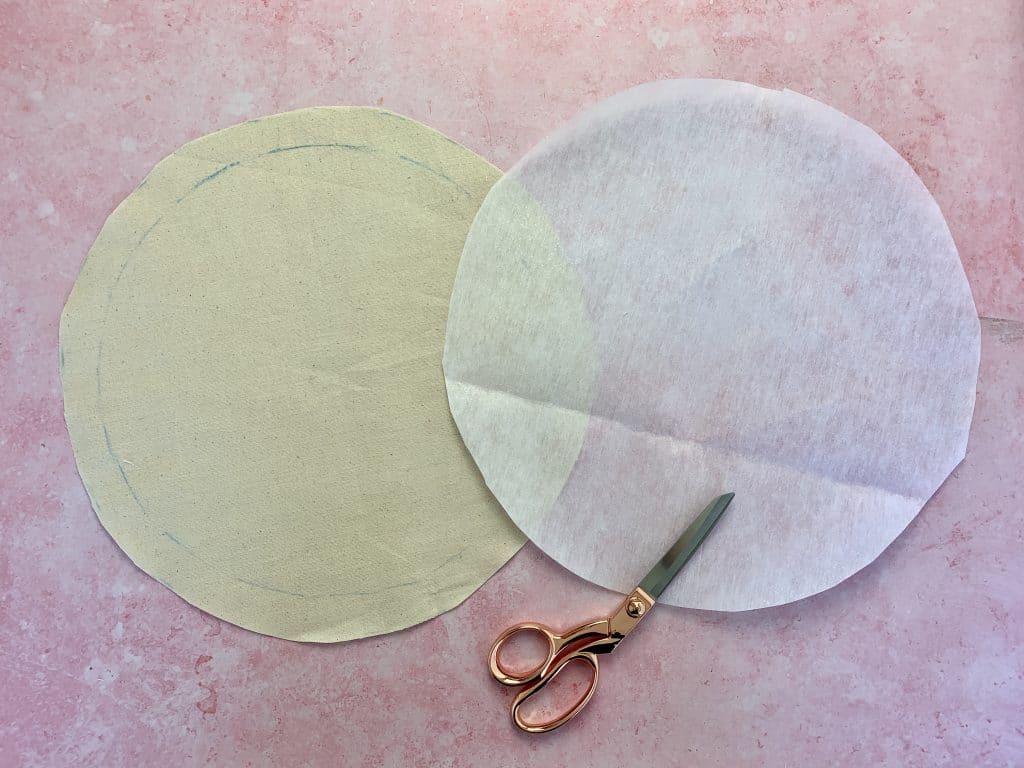 Make sure the shiny side of your interfacing is facing the wrong side of your fabric. This will give the fabric strength and create a nice solid base which will last a long time.
Step Four
Make sure when you iron the pieces together you put on pressure to make sure the layers fuse together well.
Once you have ironed together your interfacing and fabric place that into the embroidery hoop with the right side of the fabric facing outwards as this is your main surface to display your pins.
Make sure to pull the fabric tight and taught while you tighten up the hoop. This way the fabric will stay tight and rigid even with the weight of the pins.
Step Five
Using your embroidery threads, decorate the edges of the embroidery hoop and fabric as you like. I stuck to a simple straight stitch along the edge to give it a nice look but keep it simple.
If you like embroidery you can go as wild as you like here.
Step Six
Pull the fabric to the back of the hoop and round the second hoop so it isn't on show at the front.
Using a needle and thread, make sure the thread has a knot in the end, start roughly threading through the fabric, weaving up and down to create long loose stitches.
Make your stitches around 1cm long as this will cause the fabric to gather and tighten around the back of the frame.
Once you get to the point in which you started, pull the thread as if you are creating gathers. This will make small ruffles and kind of bring the fabric together. Once you are happy with how tight it is and have gathered in the fabric tie it off and cut off remaining threads.
Step Seven
Once your hoop is done, simply wrap the ribbon around the top of the hoop and tie off, create a knot at the top with enough room to hang the hoop on a nail or hook.
Add in your pins and display!
Tags:
Crafting