Are you wanting to learn more about free motion machine embroidery?
Free motion machine embroidery is highly fun and exciting to do. There are so many things you can do and create with this technique from personalised badges, decorative trimmings and more.
I have used it on a number of occasions to make personal name tags, pretty designs and on quilts. There are endless ways to use this technique and create stunning pieces of work.
Though you may be fired up and ready to get started there may be some things you don't know. So I wanted to create this handy guide for anyone looking to learn a little more before jumping in and getting caught up in the threads.
If you learn better by watching videos I found this really helpful channel and videos that show more details about free-motion machine embroidery.
What is Free Motion Machine Embroidery?
Free motion machine embroidery refers to the creation of embroidery patterns using a machine. Essentially, when you are doing this type of embroidery, your feed dogs will be lowered down and have your darning foot on.
With this, you will be in a position to begin your embroidery patterns. Interestingly, there are some people who will do without a darning foot on and they will be just fine.
However, this technique applies mostly to those who are experienced enough. If you are not quite familiar with it, you might end up stitching your finger accidentally. If you love experimenting with your sewing machine, this kind of embroidery is something you can do.
You have the freedom to experiment with your designs without any restraints. If you are a beginner, you might need a little bit of practice to get going.
How to Do Free Motion Embroidery?
There are three major steps you need to follow to do free motion embroidery. They are illustrated here below:
Step 1: Assemble your equipment.
Just like any other process, you will need to have the right equipment to do this type of embroidery.
The essentials you will need include: a darning foot, embroidery scissors, an embroidery hoop, and a trick marker. The tools mentioned have specific functions that make your free motion embroidery successful.
Step 2: Set up your machine
The first thing you need to do when setting up your machine is to install your darning foot. You can check your manual to know how it's installed if you are not sure how to do it.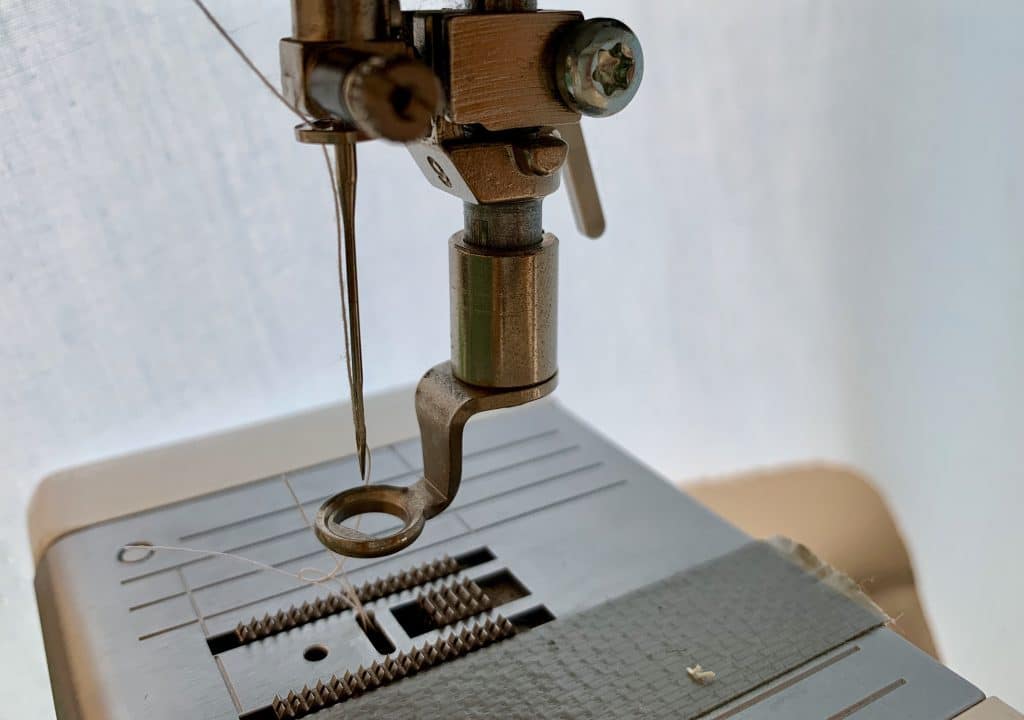 Secondly, you need to check the tension setting and set it in a way that your fabric and thread will work well. The next important thing is to make sure that you lower the feed dogs.
This will allow your fabric to be moved across your machine with ease during the stitching process. Lastly, you will need to set your stitch length. For greater accuracy, let your stitch length be at zero.
Step 3: Begin stitching
All you need to do is to press your foot control and push your embroidery hoop in any direction.
An important tip here is that you don't have to be limited to the size of the hoop. You can use a smaller one to work on the detailed areas.
What Foot Do I Need For Free Motion Embroidery?
The foot needed for free motion embroidery is a darning foot. The darning foot is a versatile sewing tool that will help make your embroidery works beautiful.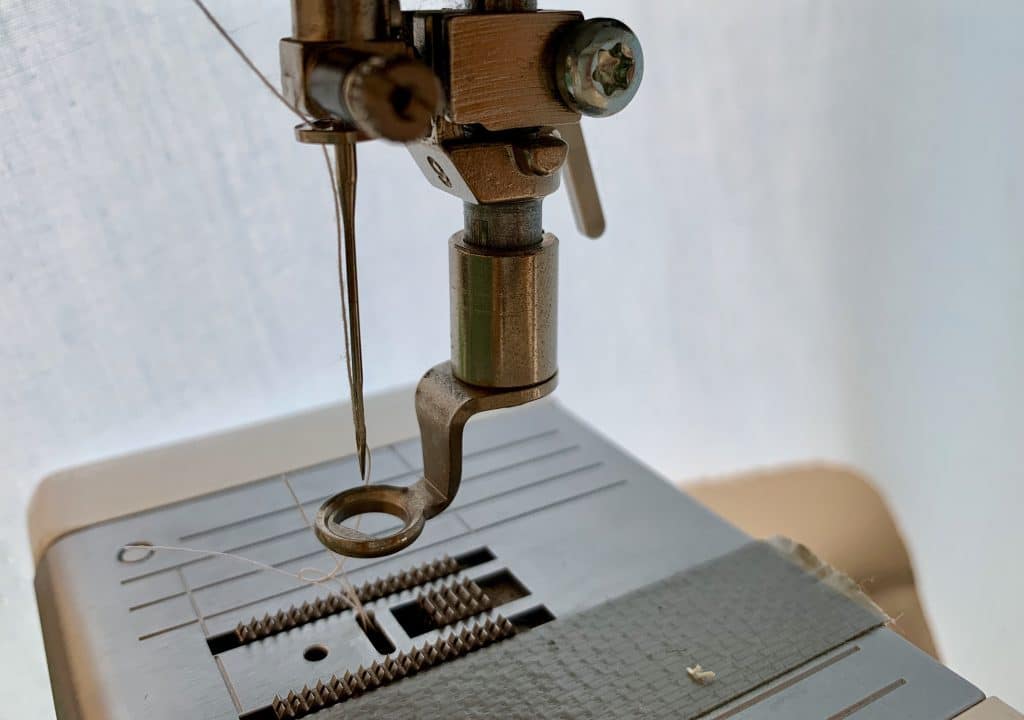 Once the presser foot is down and the darning foot is on, the needle is able to move up and down. The garment is able to move under the needle without restraint.
If you want to learn more about the different machine feet and how they work I have a more detailed post that may be able to help you understand which foot you need and for what project.
If you will need to learn more about how to install and use a darning foot, you can check your manual.
What Other Tools Do I Need For Free Motion Machine Embroidery?
A sewing machine is important as that gives you the freedom and pace to create the designs. You need to be able to fit a darning foot to your machine or sometimes called a free motion embroidery foot and you need to be able to cover or drop your feed dogs (those teeth like grates on the base).
Another tool is stabilizer, I wouldn't recommend starting a projects without using stabilizer on your fabric – I have touched more on this below.
One other item I highly recommend you use during the process is an embroidery hoop. You can find these in a number of sizes from teeny tiny ( better for displaying afterwards) to large sizes.
The embroidery hoop is to hold the fabric tight to enable the design to go on flat and keep the fabric from bunching. This is also why stabilizer is important as it helps the fabric stick to its original shape.
Do I Need Stabilizer for Free Motion Embroidery?
Yes, you will need a stabilizer for free motion embroidery depending on the type of fabric you are using.
For instance, if you are working with a stretchy garment, you will need to use a stabilizer to avoid wrinkling it and deforming the design. Generally, a stabilizer will help you produce quality work.
To know more about the best stabilizers for machine embroidery I have a full post to help you choose the right one for your project.
The stabilizer is needed to keep the fabric from wrinkling, gathering or even stretching. It will give the fabric support and stability while the needle goes in and out of the weave of the fabric.
What Can I Create With Free Motion Machine Embroidery?
There are a whole host of things you can create with free motion machine embroidery.
You can make murals using fabric layered up to create colourful pictures and free motion embroidery over the top. I love seeing these as they are so wonderful and creative and think they can portray such depth and structure to the image.
You can also use it to create swirling text, instead of creating block letters on a embroidery machine you can draw out a design to follow and create stunning designs.
Using the right stabilizer you can create a number of unique designs which would be individual every time due to the nature of the technique. You can use clothing as a backdrop, hats and bags and even table cloths and tea towels.
I hope you have found this guide helpful and given you plenty of information to get you started. If you have any further questions leave me a comment below and I will do my best to help you.