5 Best Fabrics For Pin Cushions – Cheapest & Strongest Fabrics
Some of the links below are affiliate links. As an Amazon Associate I earn from qualifying purchases. This means that, at zero cost to you, I will earn an affiliate commission if you click through the link and finalize a purchase.
Pin cushions need to be able to withstand a lot of pricking and stabbing so as such you need to use hard-wearing fabric that can stand the test of time. The fabric needs to be flexible enough to let the weave move to allow the pins in without giving out altogether and giving up.
Cotton-based fabrics are usually the best fabrics to use for pin cushions as the weave is usually the strongest and most forgiving. However, there are a number of non-cotton-based fabrics that work just as well such as felt.
Alternatively, you can use a variety of cotton from quilting cotton to cotton drill to create a sturdy and functional pin cushion that will last years.
If you are looking to make something a little more decorative and fun you might want to look at using felt which is easy to use, easy to sew and will last just as long as cotton.
1. Quilting Cotton
Cotton is a versatile fabric and can be used for a number of projects but you need to make sure your buy the correct one. Quilting cotton or 100% is stronger than polycotton or some cotton blends as it is made with a stronger weave and will be able to withstand being used repeatedly.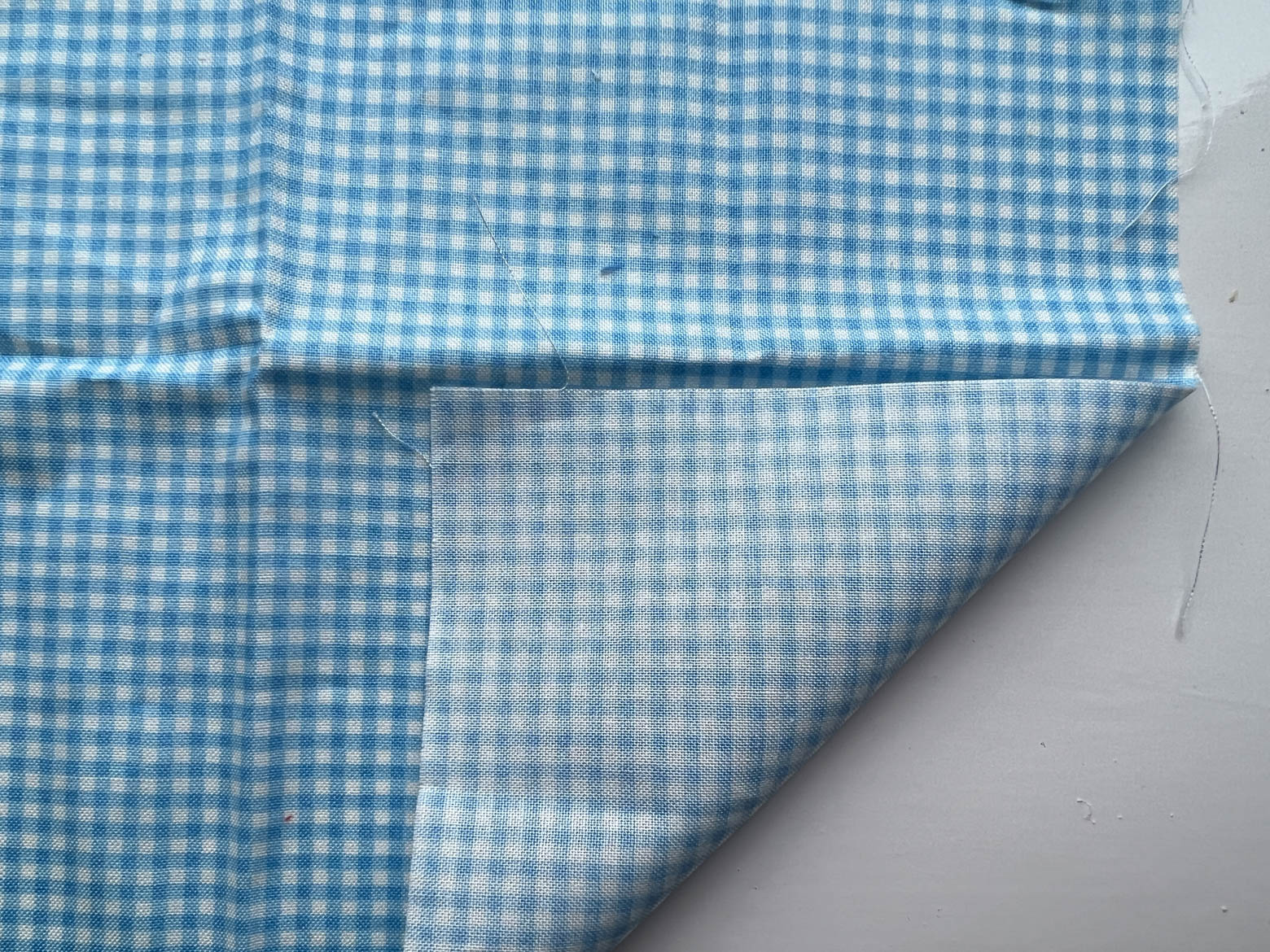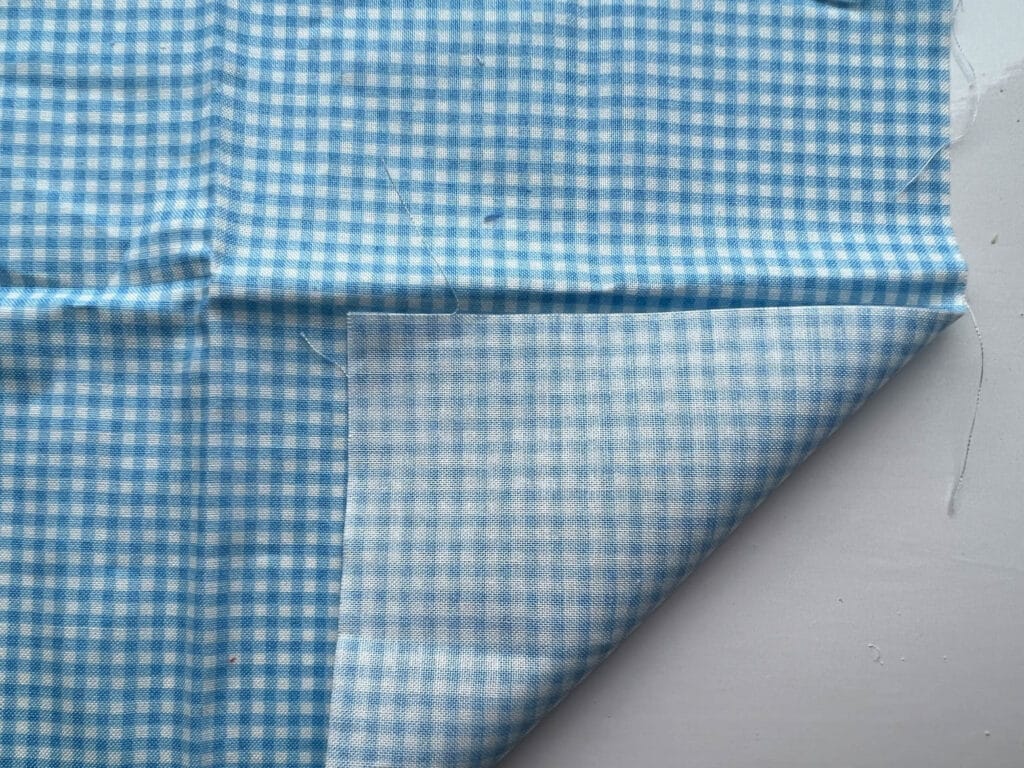 Quilting cotton is a great choice for pin cushion fabrics as they are strong, easy to find in stores and you can find a wide variety of colours and patterns.
There are a number of crafters who use quilting cotton to make some of the most adorable and fun pin cushions using cute prints and designs to make things such as houses, animals and even pin cushion books.
Remember you do not need to add starch to your quilting cotton when making a pin cushion as this can actually leave a residue on your pins which may transfer to your fabrics.
2. Cotton Drill/Canvas
Cotton drill and cotton canvas are similar in the sense that they are both cotton-based and very tough fabrics. While cotton drill is more often used to make hard-wearing clothing such as work clothes and corsets, cotton canvas is used for curtains and upholstery projects.
While they are both different in many ways they are both hard-wearing, forgiving and will last the test of time when used for a pin cushion.
Cotton is a great natural fibre that works well in many ways and one of those is being able to be washed and used over and over again without ageing or disintegrating.
You can find cotton drill and cotton canvas in a number of colours and prints so your pin cushion can still look pretty and fun while still being practical and long-lasting.
Though if you are looking to create something more elaborate and fun I would look at using quilting cotton over cotton drill/canvas as the variety of prints and colours is far superior.
3. Felt
While you can find a number of different felts on the market your pin cushion will require either wool or acrylic. These are the strongest types of felt and will be able to withstand constant use over and over again.
Both acrylic and wool felt sheets can be found in craft stores and online ready to be cut into sizes and shapes and sewn together.
You can find almost every colour and even some glittery kinds which would make for fun designs. Wool would be a better option as it is more likely to keep your pins nice and sharp when penetrating the felt surface.
There are often plenty of cool and cute designs making pin cushions into mini houses, avocados and even cakes using felt so it really is a versatile fabric to use.
Felt is also a great fabric to use for beginners looking to learn sewing skills and try a few hand-sewing projects too.
4. Calico
Calico is a plain woven material which is also heavy, it often comes unbleached and is not a fully processed cotton. So it comes from the cotton family but is starting cotton which is often used for mock-up clothing, bags and other rougher textiles.
Originally discovered in the 11th Century in India by Portuguese spice traders in a port called Calicut, it was shortened and edited to create the name calico.
The fabric is coarser than muslin but not as coarse as canvas or denim making it perfect for pin cushions. It is also very cheap to buy and is readily available in crafts stores and fabric warehouses.
Calico is plain and comes with no colour or design so it isn't often a top choice for making nice decorative items but it is a great workhorse of a fabric.
If you are looking to make a few practice pin cushions or cheap pin cushions or you really don't care for the look of your pin cushion this is a great fabric to use. Make sure to pick the right filling for your pin cushion to keep your pins sharp and clean.
5. Denim
Denim is the perfect example of a tough fabric, it is one of the iconic fabrics that almost every person in the world knows for one reason or another. The popularity of denim and its worldwide familiarity is down to many clothing items being made from it from jeans, jackets and even overalls.
Denim started out as a workhorse fabric for miners and labourers as it was tough, and practical and the blue hue would often hide dirt stains.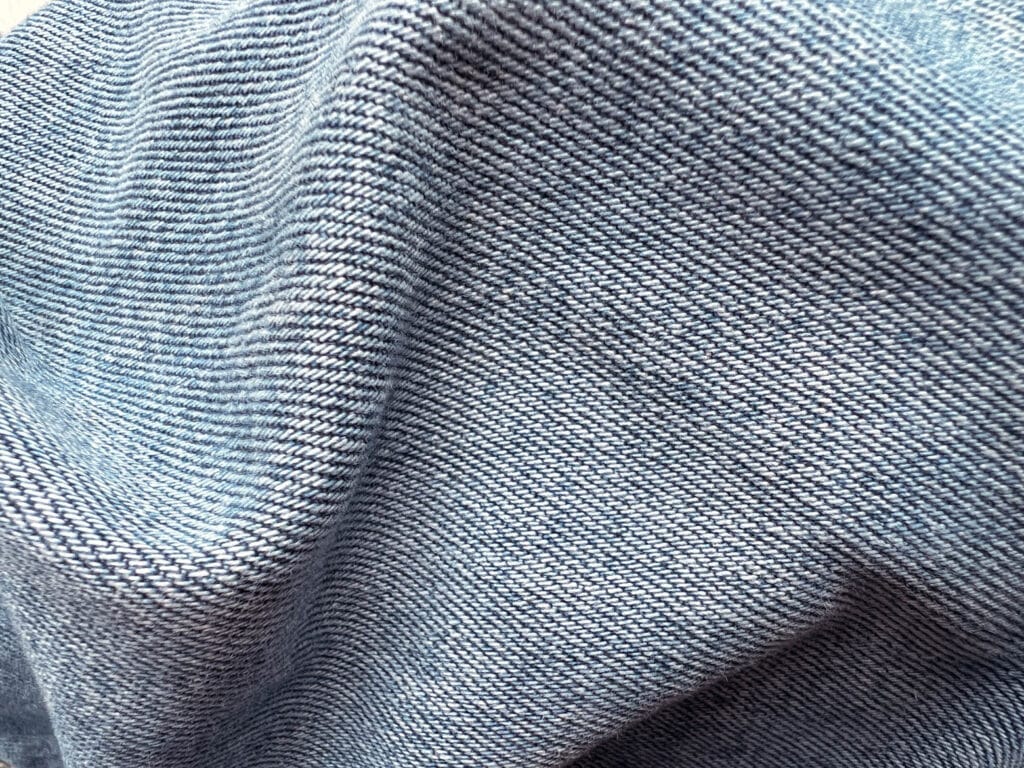 In recent years denim has been used for everything from bags to clothing to home furnishings. It has been developed, changed and revolutionised but it is still one of the best fabrics for so many projects including pin cushions.
Denim can be readily bought from craft stores and fabric warehouses or even up-cycled from an old pair of jeans you no longer use.
Denim is a mill-finished, yarn-dyed material usually made with 100% cotton, though considerable amounts of denim is a cotton-synthetic fibre mixture. It is hard-wearing and perfect for withstanding repetitive use with pins and needles.