10 Best Fabrics For Baby & Children's Clothes
Some of the links below are affiliate links. As an Amazon Associate I earn from qualifying purchases. This means that, at zero cost to you, I will earn an affiliate commission if you click through the link and finalize a purchase.
Baby clothes are often made from the softest and most comfortable fabrics mainly to give your little ones the ultimate comfort.
The best fabrics to use for baby and children's clothing are those which are soft, easy to wear and have a little stretch included such as cotton, french terry or jersey.
While cotton is the best choice for baby and children's clothing you may want to consider some alternatives that are either better suited to wearing in warmer weather or colder climates.
For example, if you are looking to make pyjama sets that need to be warm and cosy look at using something such as flannel or polar fleece. Whereas for clothing that needs to keep the body cool, you might want to look at using Linen or double gauze.
Now that you know what to look for in pyjama materials, let's look at some of the best pyjama fabrics for making your own set!
1. Cotton
Cotton is an all-time classic, and for an excellent reason. Cotton is a natural fabric, and it has incredible breathability that ensures you won't get too sweaty while you move around. It's highly absorbent, too, so you don't have to worry about unpleasant dampness when wearing it.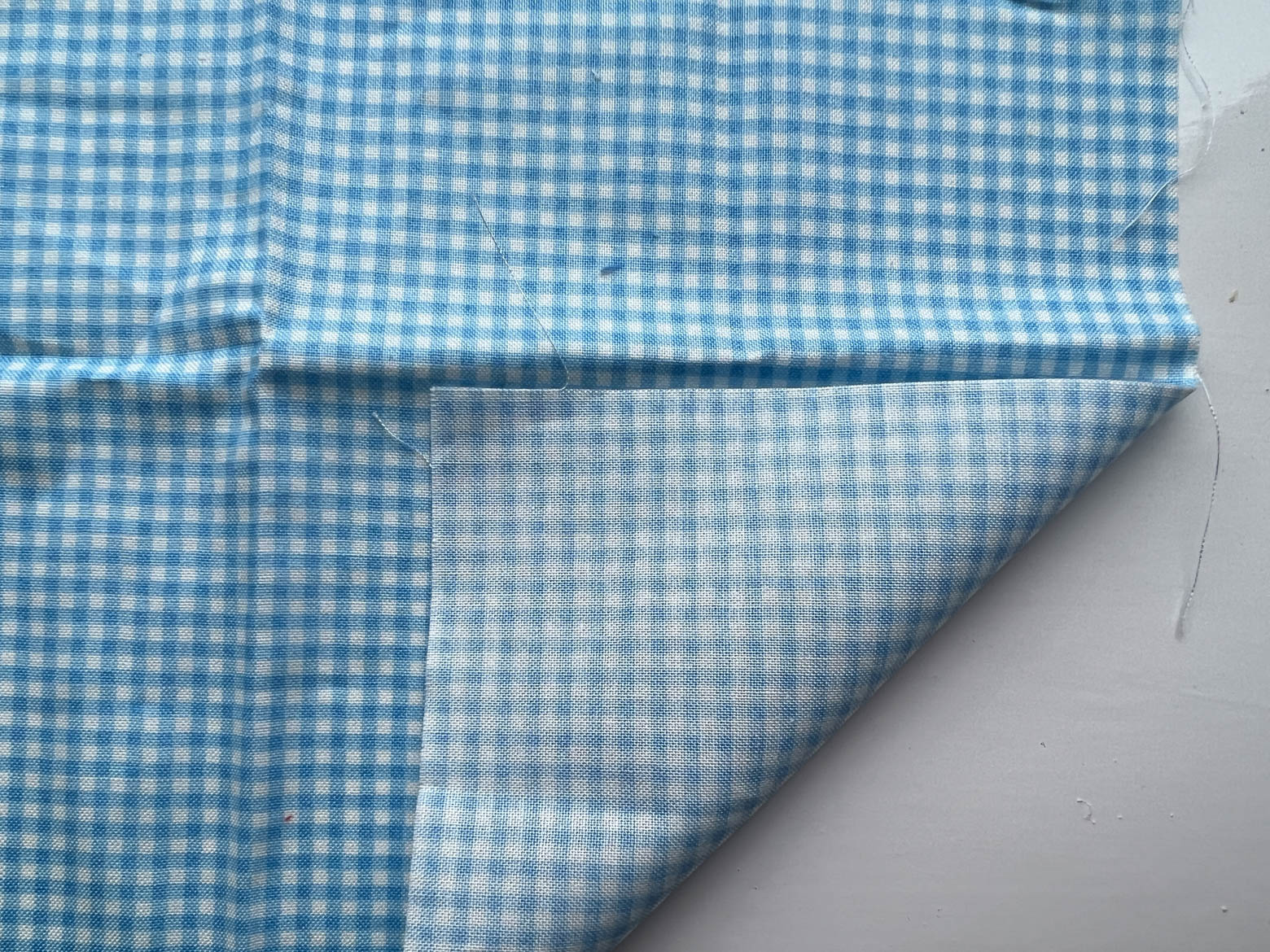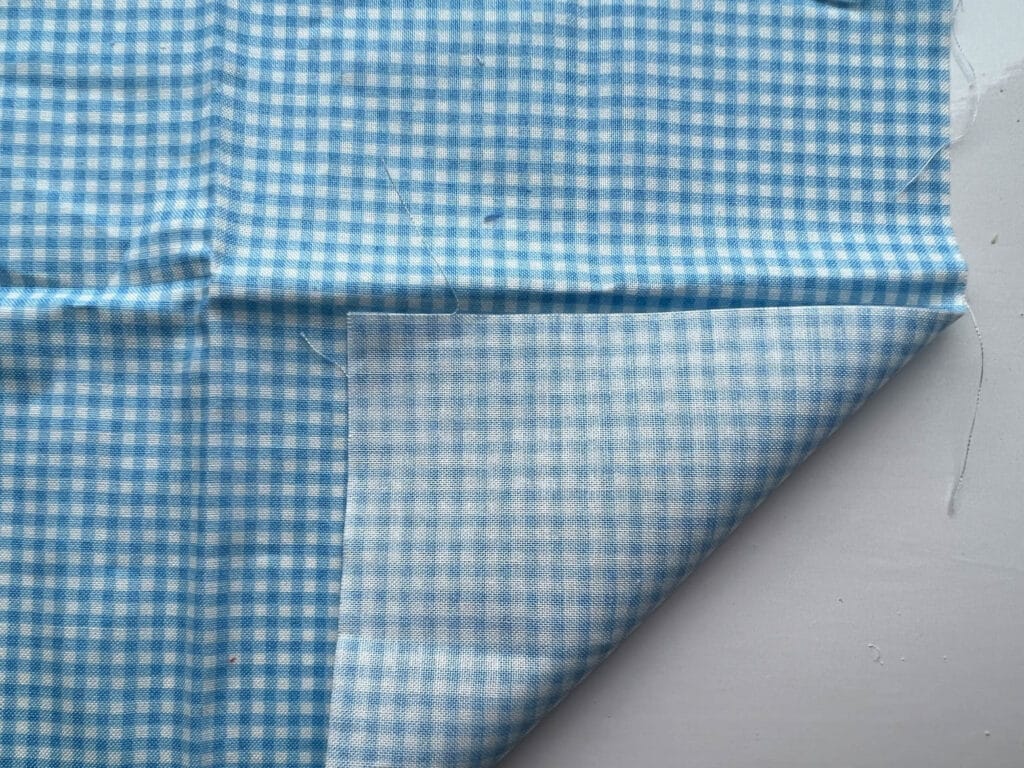 Cotton fabric is easy to wash in a washing machine, and it will hold up well after many washes. However, it might lose some of its colours and shrink if you use heat in your laundering process.
Cotton is also one of the softest materials you can come by, and it's generally pretty inexpensive. Because of these fantastic qualities, it's a favourite among most people who sew, and you'll find it in many patterns and colours.
As cotton is a natural material it is one of the best breathable fabrics to use for baby & children's clothing. You can find cotton in different styles so even if one causes skin irritation another might.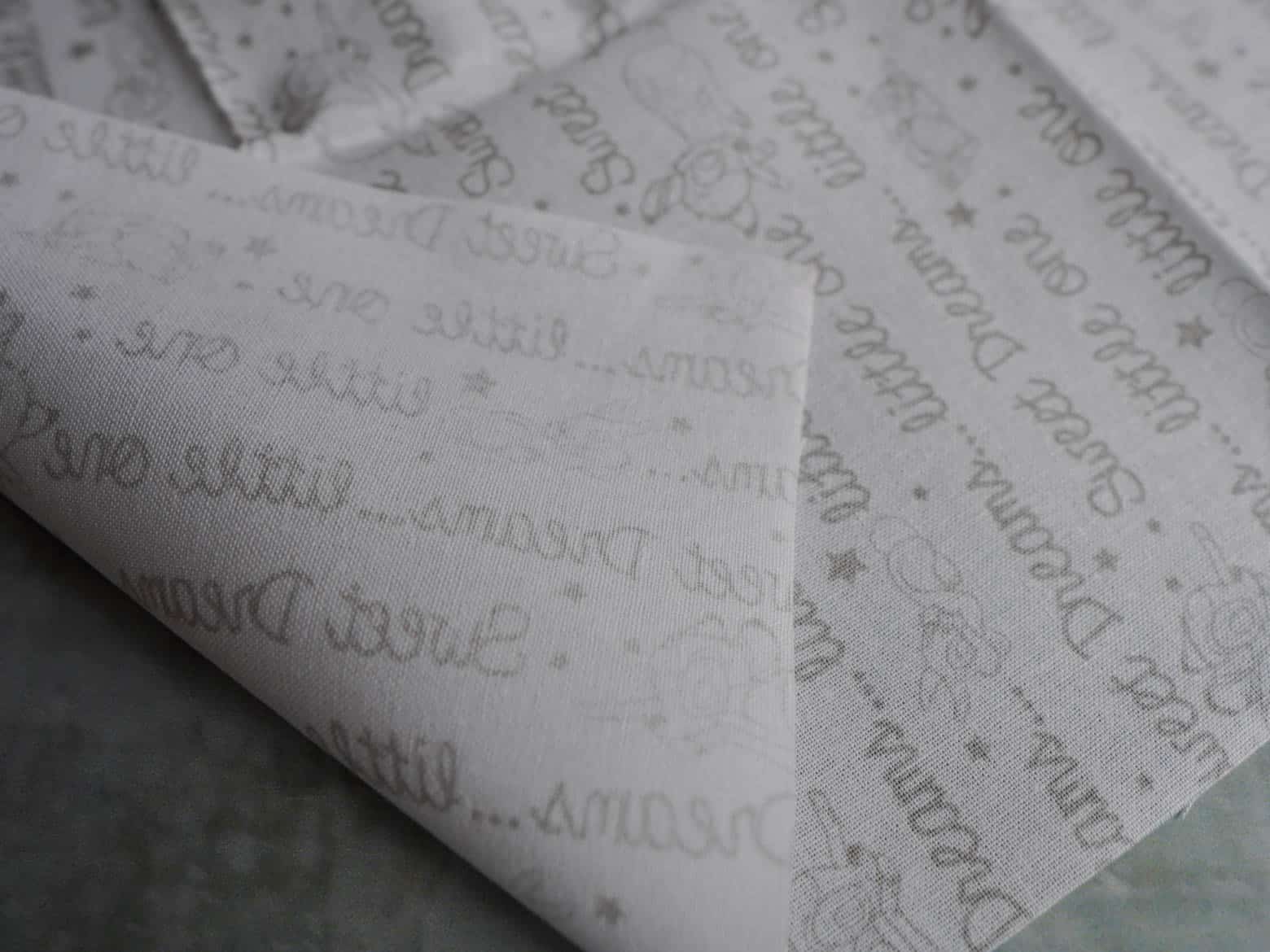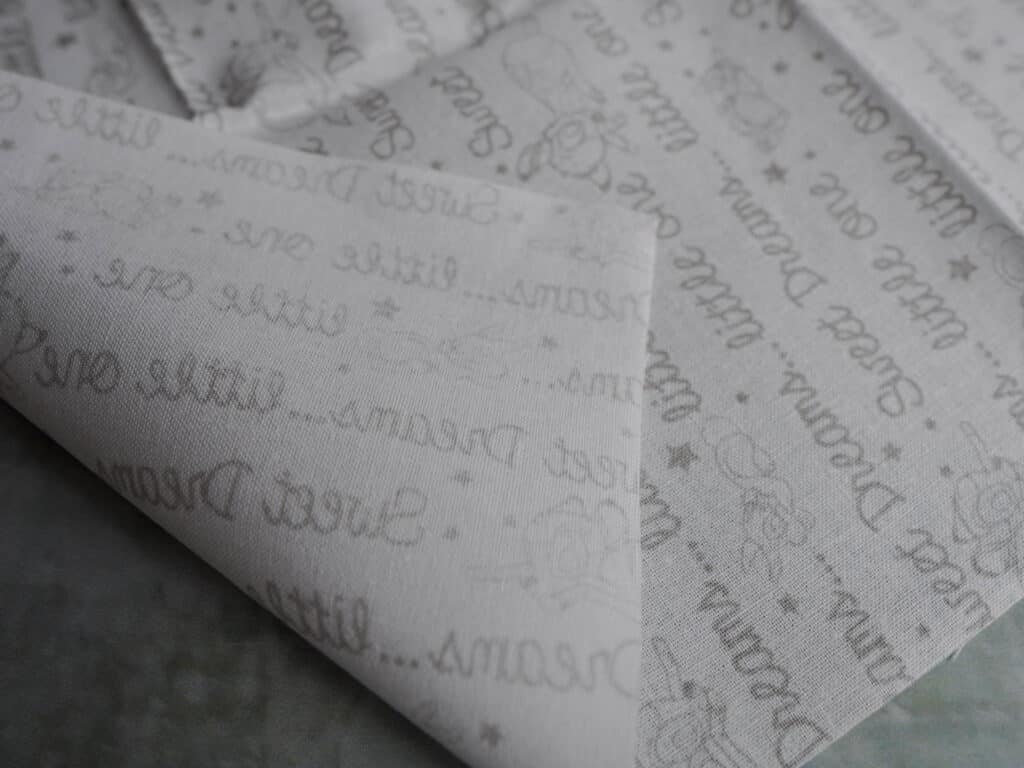 You can find cotton in a purer form which has less stretch and movement but is still breathable or you can find a cotton blends which can offer up a jersey-like feel which gives you stretch and comfort but still with the breathable qualities.
Cotton is the one of the best materials for many projects including sleepwear as it is easily adaptable, you can find it in a variety of thicknesses and styles and it is easy to work with for beginners.
You can find organic cotton fabric in craft stores, online and within fabric stores though this can be a little more expensive than other cotton varieties on the market.
Pros
Breathable
Soft
Durable
Machine Washable
Available in many colours and patterns
Stretchy
It's easy to work with
Cons
The colour fades relatively quickly
It's prone to shrinking
It wrinkles
2. Linen
Linen is a fantastic material, and it's one of my favourites to work with. It offers outstanding breathability and cooling, and it's very lightweight. As a natural woven material, it's also effortless to work with, and it holds stitches exceedingly well.
However, linen is a wrinkly fabric, so it might not be the best fabric for your baby or child they are easily irritable or have itchy skin. Heat can also shrink the material, so you'll need to launder it in cold water and hang it to dry.
Linen is an ideal spring and summer fabric, but it won't provide much warmth. If you're looking for winter fabrics, you may need to look for another material.
Linen is a great choice for warmer months as it is breathable, easy to wear and can be adapted to what you make with it. It is one of the best lightweight fabrics on the market and is suitable for many different warm-climate garments.
Pros
Easy to work with
Durable
Incredibly breathable
Perfect for summer and spring
It's sustainable natural fibers
Cons
It wrinkles quickly
It shrinks when heated
It isn't warm
Not very stretchy
3. Loopback Jersey
Knit fabrics are comfy, soft, and drape better than most materials. They have a lightweight thickness but a heft that pulls them down to give you a flattering fit.
Because of this slinkiness, it's very easy to cover up sewing mistakes when working with knit fabrics. On top of that, they are easy to sew as-is, so I'd recommend these materials for beginners.
Knit fabrics are comfortable above all else and make a good choice for children's clothing. They are also highly breathable and have excellent stretchiness.
Knits are all excellent materials for making pyjamas, baby sleepsuits and everyday clothing but there are many types, and each type has a unique softness, drape, stretch, and appearance.
While jersey knit fabric is an ideal choice for those who want to choose comfort over anything else, the fabric does not affect the body temperature in either way so you can use this material for hot or cold climates.
Pros
Excellent stretch
Breathable
Light or heavyweight depending on the type of knit materials
Most of them are easy to work with
Durable
Machine washable
Inexpensive
Cons
Varieties such as bamboo and silk knits can be challenging to work with
4. French Terry
French terry is a loopback fabric sometimes known as loopback cotton. The loopback term comes from the technique of creating loops on the back of the material while keeping the top side flat.
The loopback style of fabric creates a soft, warm and cosy feel perfect for hoodies and sweatshirts. This can be flexible for the baby's skin and comforting during sleeping or crawling around.
While French Terry is mostly made up of 100% cotton you can find versions that are made with elastane to create the stretch.
Unfortunately, french terry is often more expensive than some of the other options on this list such as cotton or linen. Though expensive it is worth using as it is a popular choice providing a comfortable garment.
This fabric is perfect for making clothing for colder climates as it is warm, slightly fleecy and thick so it helps retain body heat while being breathable.
Pros
Stretchy
Natural fabric
Durable
Machine Washable
Ideal for colder climates
Cons
More expensive
Not suitable for warmer climates
5. Alpine Fleece
Alpine Fleece is a double-faced fabric with a soft fuzzy side and a microfleece on the other making it perfect for sweatshirts.
You can find alpine fleece in a number of different patterns and colours to suit any project. It is one of the most comfortable fabrics to use for cold weather clothing as it has a fleece lining.
This type of fleece is perfect for loungewear, pyjamas, sleepwear and even onesies as it is super soft and workable for a garment. This is the right fabric for creating jumpers, joggers and comfy yet warming clothing.
The fabric isn't overly stretchy and doesn't fray which makes it a great beginner fabric for clothing. The fleece is one of the better soft fabrics on the list and is ideal for sewing children's clothing.
Alpine fleece is also a great fabric for blankets and throws as it is so soft and warm. Fleece is one of the better synthetic fibers especially for clothing as its other qualities such as being warm and cosy.
Pros
Perfect for colder weather
Machine washable
Easy to work with
Stretchy
Versatile
Cons
Can be a little more expensive
Not suitable for warmer climates
It may not suit all styles of clothing.
6. Polar Fleece
Polar Fleece is one of the softest fabrics on the list and is definitely perfect for cold nights' clothing. It is easy to wash, soft and very light so it is perfect for pyjamas.
Fleece or Polar Fleece is one of the synthetic fabrics on the list which means it retains much of its insulating qualities, is machine washable and dries quickly. This is the perfect thicker material to use for clothing, especially for those who are allergic to wool or find wool uncomfortable.
You can make a number of items from polar fleece starting with sweatpants, hats, jackets and even cloth diapers. You can find that the fabric stretches easily in one direction.
Polar Fleece is found in different thicknesses making it a great choice for clothing. The fabric is made to feel and look like wool and be a fraction of the price.
Pros
Best suited to cold weather
It can provide an extra layer
Warm & Cosy
Machine Washable
Versatile
Cons
Can be a little more expensive
Not suitable for warmer climates
It may not suit all styles of styles of clothing.
7. Gauze
Gauze is a breathable and soft material that is delicate against the delicate skin of babies and children. The edging of the material is very natural and no process is taken to seal them which helps keep the fabric soft and subtle.
Gauze comes in a variety of thicknesses and styles from double gauze to beautiful prints and patterns. This makes it a wonderful fabric to use for children's wear as you can get some beautiful prints and colours to create a lovely wardrobe.
This material is perfect for creating summer clothing, blankets, cloth nappies, sleepwear and more. Gauze is soft, comforting and well-made making it perfect for children's wear.
Gauze is an open-weave fabric made of cotton, the name is most commonly known for surgical dressings. The fabric and dressings are typically the same, due to the way it is made.
While it may not be the most popular fabric it is definitely underrated especially when it comes to blankets and warm-climate clothing.
Pros
Natural Fibre
Machine Washable
Versatile
Perfect for hot and warm weather
Easy to work with
Cons
Can be a little more expensive
It may not suit all styles of styles of clothing.
8. Bamboo
Bamboo fabric is one of the most natural fabrics you can use for baby clothing. It is known for its softness, breathability and hypoallergenic properties.
This material is a moisture-wicking fabric making it ideal for babies' and children's clothing as it draws the sweat from the body to the fabric to allow the skin to breathe, it also is suitable for those with sensitive skin.
Bamboo is environmentally friendly so if you are looking to create clothing that is both comfortable and suitable for children but also good for the environment this is the fabric for you.
Whether you are looking to make cloth nappies, bathrobes, blankets or clothing bamboo is perfect for many different projects. Bamboo is also perfect for using for both warm and cold climate clothing as it is warm and soft to the skin.
Due to the natural qualities of the material it manages to avoid harsh chemicals which make it perfect for using on the delicate skin of babies and children. This organic fabric is one of the best choices for baby clothing.
Pros
Natural fabric
Machine Washable
Versatile
Perfect for hot and cold weather
Cons
More expensive than other materials
May be a little trickier to work with.
9. Wool
Wool is another natural material that thrives in colder climates. Due to its insulating properties wool is perfect for outerwear and blankets. It is a very comfortable fabric and can be made in a variety of formats, fits and thicknesses.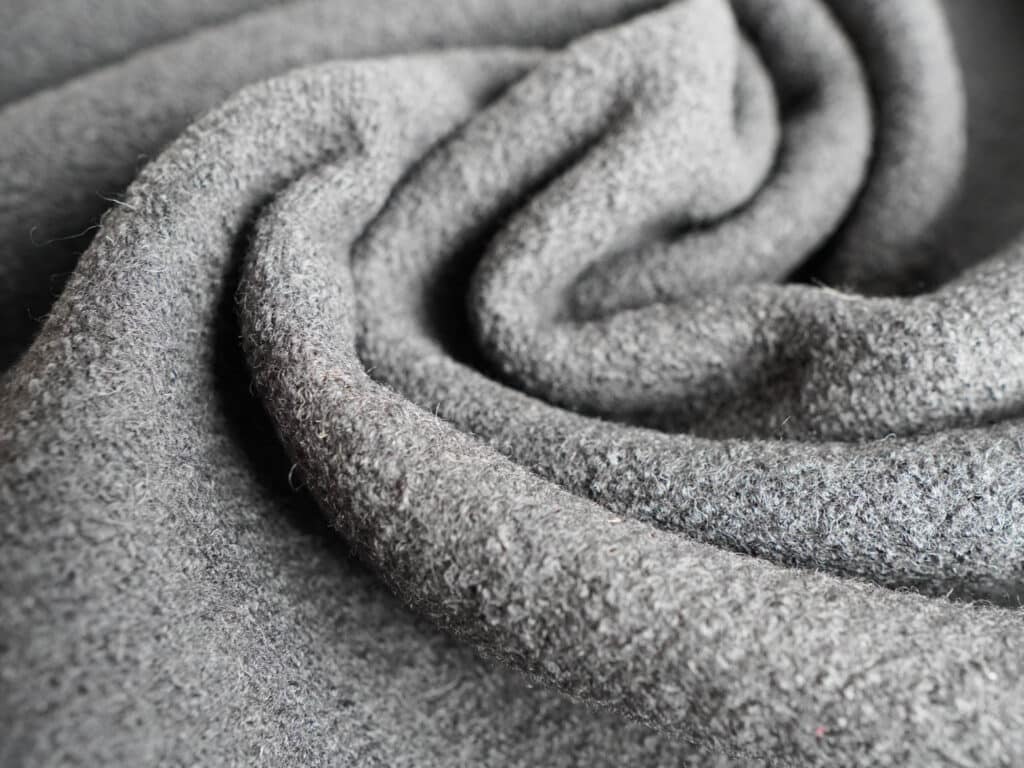 The only downside to wool is that it can make the body sweat so it is not suitable for all clothing or all wearers. As it insulates the body it is the perfect fabric for colder climates and outerwear.
Wool is not as durable as some of the other fabrics when it comes to washing, it is a sensitive material and may require a gentle wash, dry clean or hand wash only.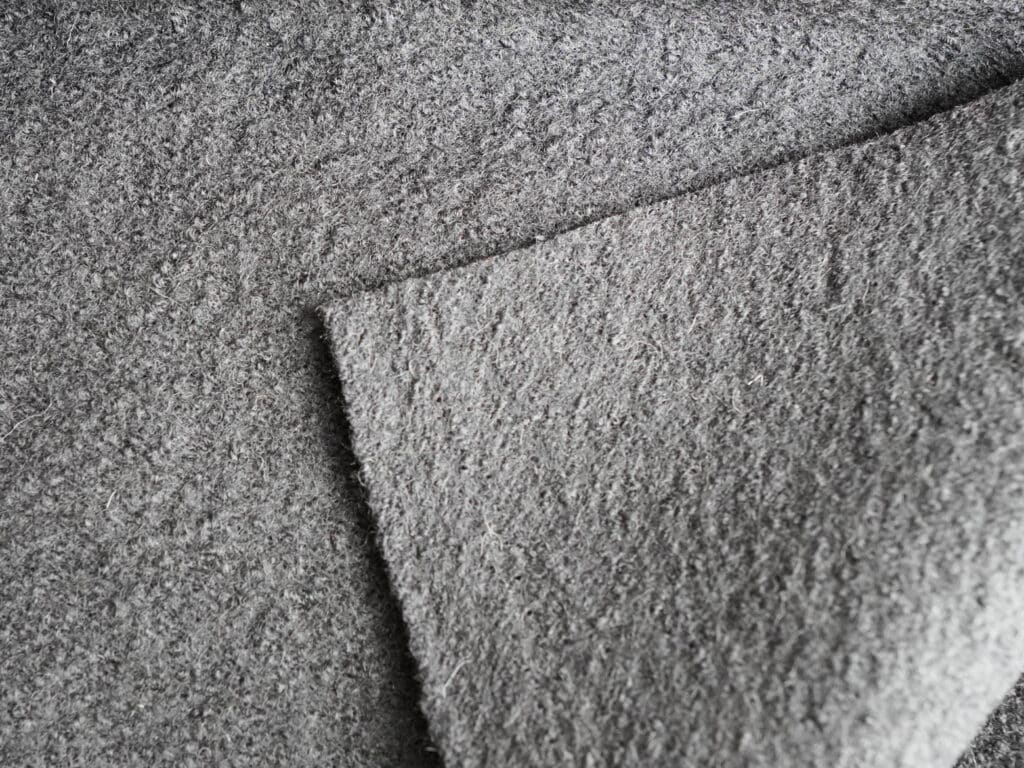 You can still make a number of items from wool and even find some wool mix fabrics which are not 100% wool but have the great insulating qualities of wool.
Pros
Most suited to outerwear
Great insulating qualities
Cons
Not suitable for warm weather
Not suitable for all styles of clothing
Not easily cleaned
10. Muslin
Muslin is another variety of cotton so it is no surprise that this is another perfect fabric for baby clothing and blankets. Cotton is very gentle and safe for children's delicate skin making any variety of cotton such as muslin a great choice for baby clothing.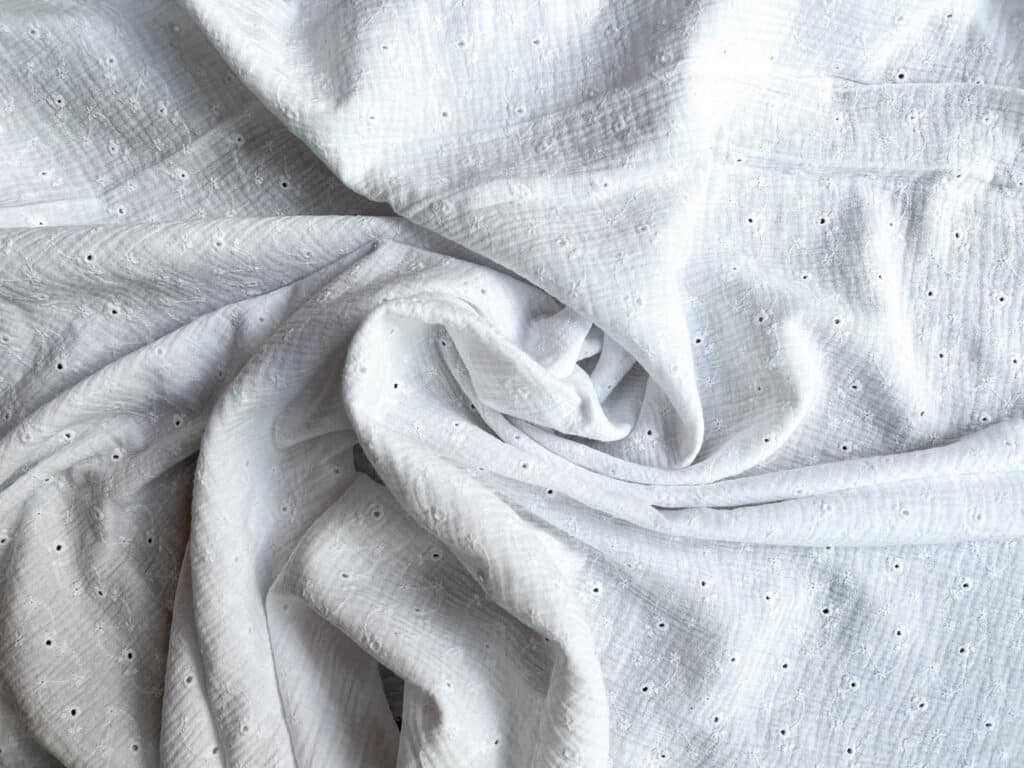 Muslin is typically a thinner, more sheer version of 100% cotton making it perfect for warmer climate clothing. It will also help regulate the body's temperature which is perfect as newborns and young infants are unable to do this for themselves.
Cotton muslin is lightweight and soft so it is also perfect for use on bonnets, hats, blankets and even mittens. Muslin has many qualities that are suitable for children's clothing such as being durable and withstanding frequent washing and wearing.
One of the best things about using muslin for infant clothing is that it is an affordable fabric to buy, easily found in craft stores and easy to work with.
Pros
Affordable
Easy to work with
Perfect for warm weather
Machine Washable
Versatile
Cons
Not suitable for cold weather climates
Not as durable as other varieties of cotton.